Nighttime shooting in Joshua Tree National Park - Night 2
December 25, 2021
After finding the perfect Joshua Tree, Glen and I focused on a set of rocks that we discovered near the Jumbo Rocks campground. It turns out that this was the same area where I visited in a snow blizzard in 2005 where I somehow managed to find this rock and juniper tree pair.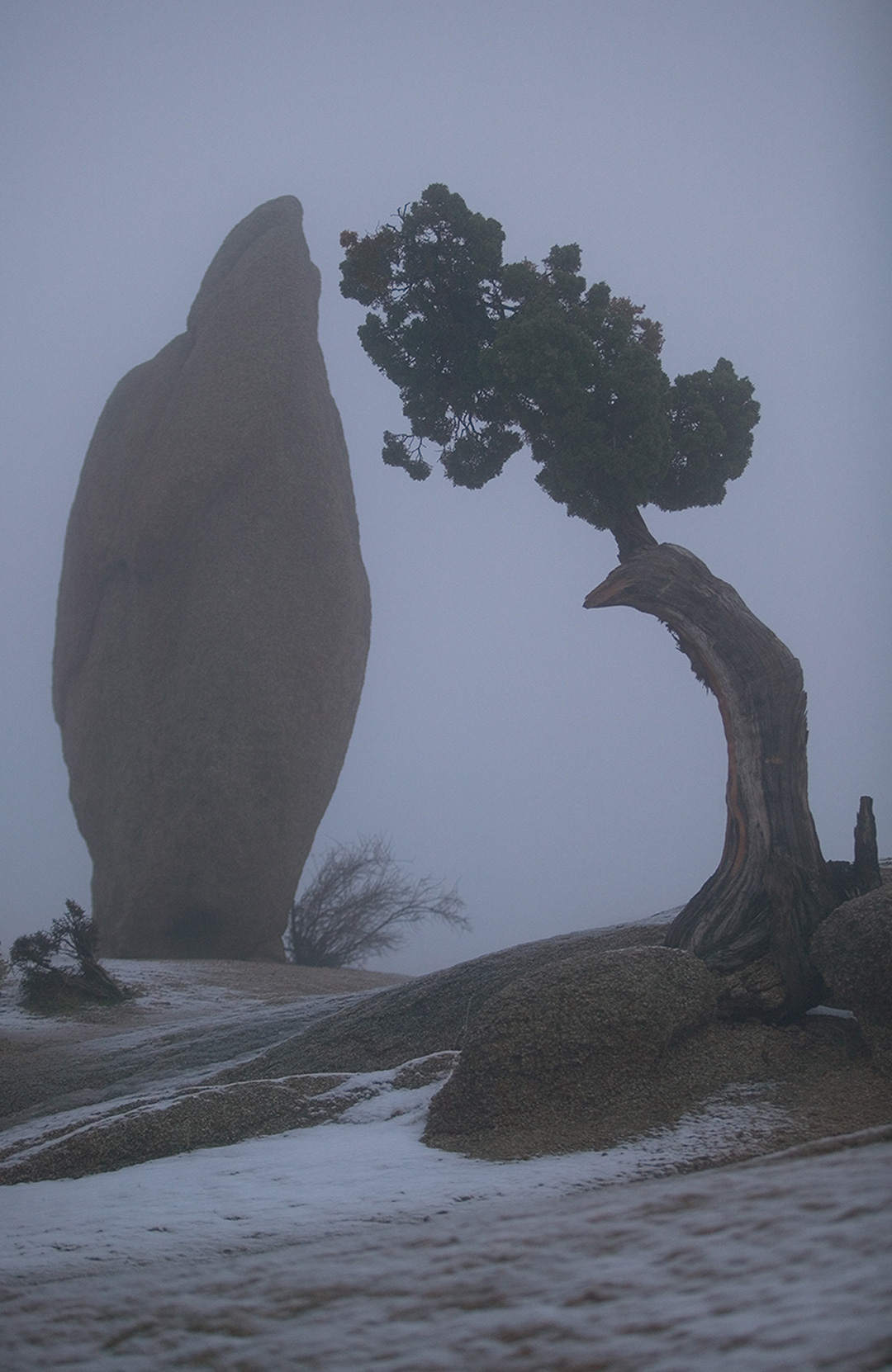 Over the years I've tried to find this location on my own without success, but this time I decided to ask a ranger and was informed that the location is known as "Penguin Rock." I personally don't see a penguin, but I love the location and decided to revisit the site after dark, but as the moon was rising.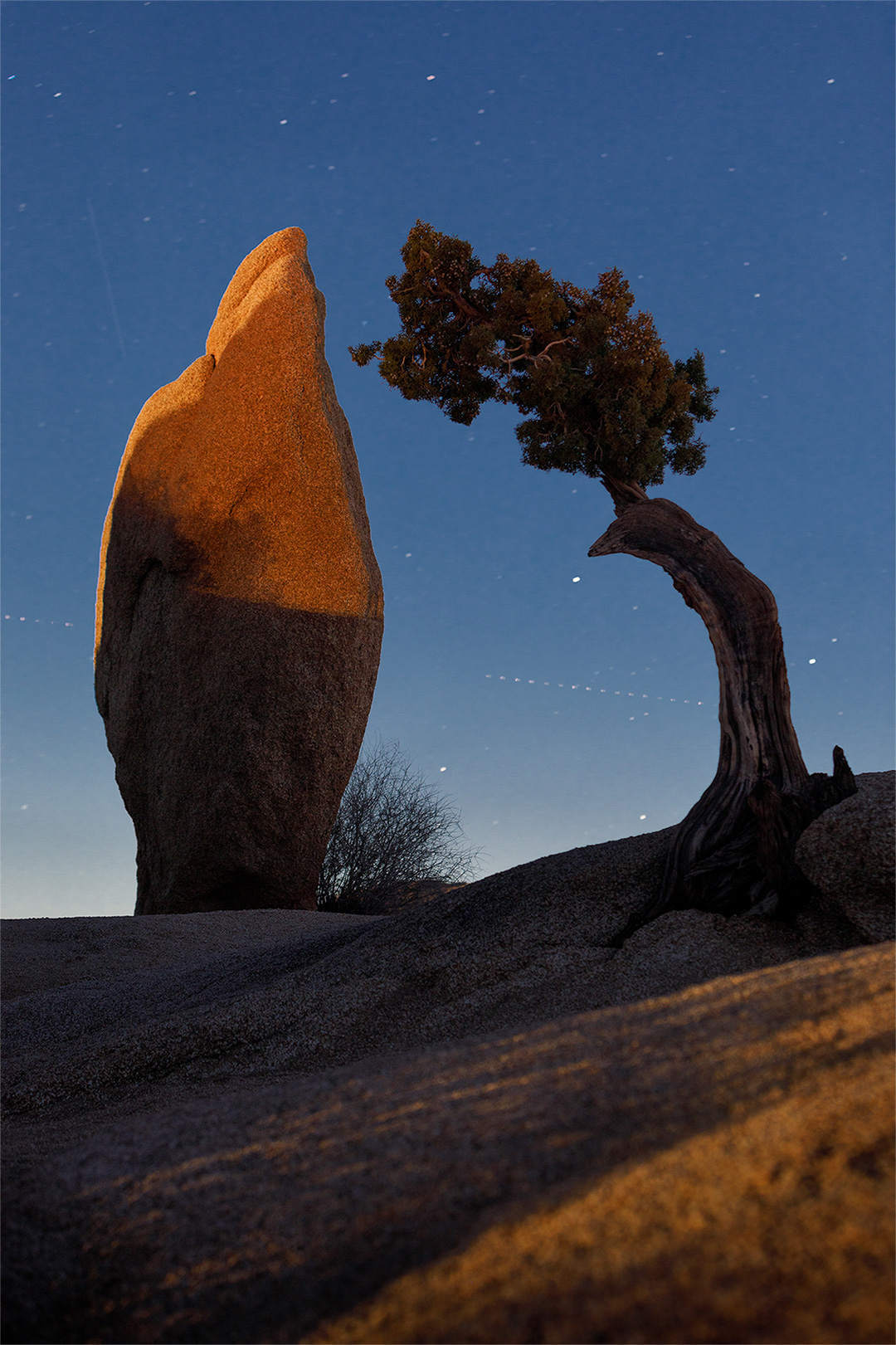 Shooting involved a scramble up a hill with some minor rock climbing and I still don't know how I managed to find the location in the blinding snow, but the scene is worth revisiting again and again in different weather and lighting circumstances.

After witnessing the moonrise on my penguin rock and juniper tree, I ran over to join Glen down the road to shoot the stars behind a great stack of rocks that we found. When I arrived the moon was still hidden behind the hill and we shot until my second moonrise. We were close to the campground and the rocks are lit by campfire lights and passing cars. The arcs in the sky are the stars streaking from the rotation of the earth and the laser-like streaks are from passing airplanes.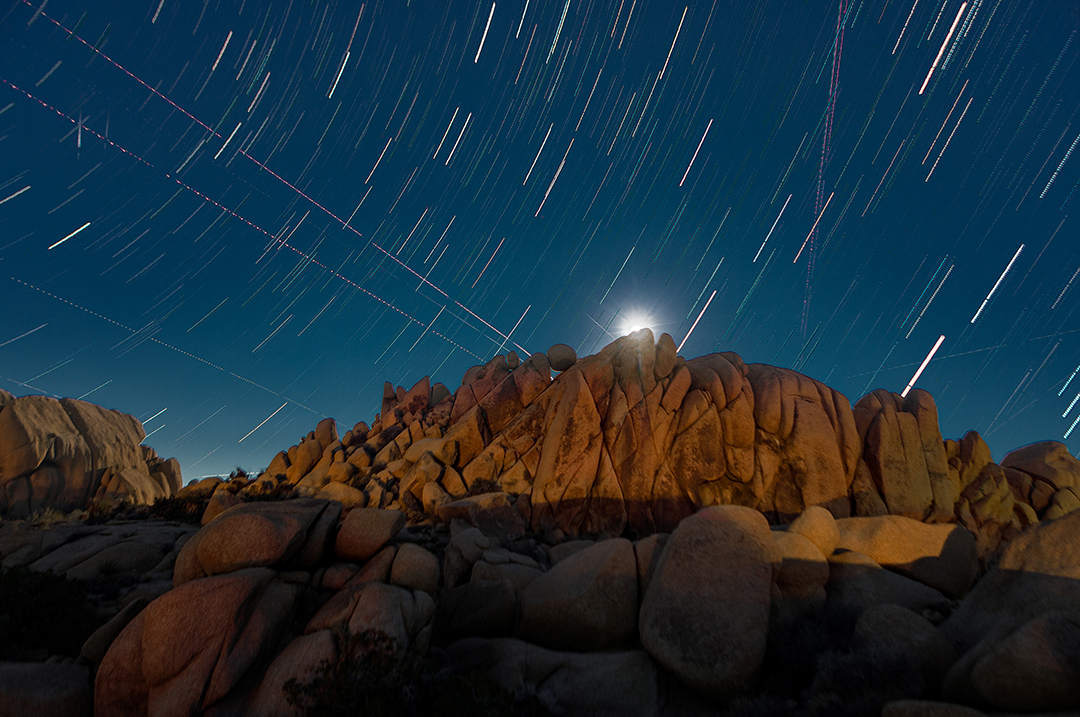 This nighttime shooting is really better suited for the summertime where the temperature would be 80 degrees and we could be in our camp chairs sipping beer as we monitor our one hour exposure period, but fortunately we have the travel van and we start our shot sequence and run back into the warm van to drink wine and make dinner and check to see if the exposure sequence worked or not. This evening the moonrise was a surprise, so my star trails are shorter and I didn't use the frames where the moon is blasting into the lens.
A big thanks to Glen Allison for getting me started on shooting what is called landscape astrophotography. There are many purists who make a science out of their shooting of stars and galaxies while I'm enjoying stumbling around breaking the rules and making interesting images. There's more to come from one of my favorite places, Organ Pipe Cactus National Monument.