Dawn Above The Fog
February 15, 2022
Frequent flyers and Joni Mitchel are used to seeing clouds from both sides, but for me being above the clouds is still a rare and occasionally beautiful experience.

While visiting the Buffalo National River in northeastern Arkansas I discovered that early morning fog filled the river valley. Above the fog in the surrounding hills was the glorious sight of early morning sun-rays skimming the cloud tops.

The clouds worked their way through the valley and surrounded the higher tree-covered hill like magic fingers.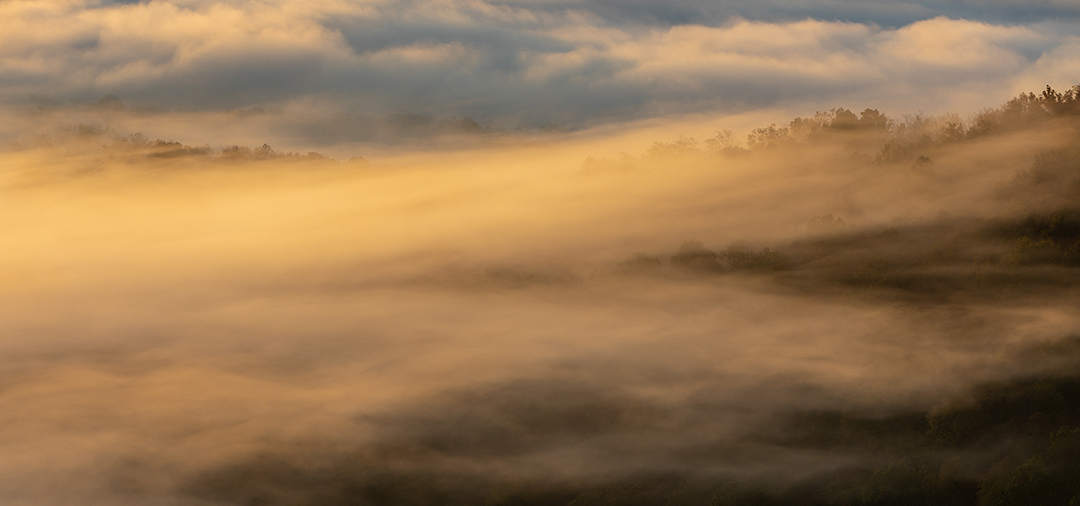 The final image is from the Pilot Butte Wild Horse Scenic Loop near Green River, WY. As expected, this is a great place to view wild horses as well as pronghorn, elk, deer, rabbits, coyotes, hawks, eagles and sage-grouse.

Most important for this post, there were also early morning fog filling in the buttes. It was very cold (that is frost on the ground) and very beautiful.
Experiencing clouds from the top side is a treat. Next, I will explore being inside the cloud, also know as fog.