Death to Color in the Valley
January 12, 2022
I started with the basics of shooting, developing and printing black and white photos. As I progressed working for newspapers and publication at first, they all printed black and white images as well. At this time, I was a purist even going as far as filing out my negative carrier to create a black border around my frame in order to "prove" that the image wasn't cropped. You can see an example in my Freeway series.

This all changed when I was hired by the SW Florida Gulfshore Life magazine that ran multiple features in color every month. Fortunately, the basic skills of composing and framing in black and white served me well during the transition. I would even go as far as saying that being a good black and white shooter is an essential foundation to being a good color shooter.

When I had B&W film in my camera I thought in B&W and switched to looking for color when I had Kodachrome in my camera. There was a learning curve, the exposure was more precise and it took longer for the Polaroid test shots to develop. The next change was digital. You no longer needed to decide what film to choose. The sensor captured a full color image, and I essentially became a color shooter. I even loved images that had minimal color as seen in my White Sands series.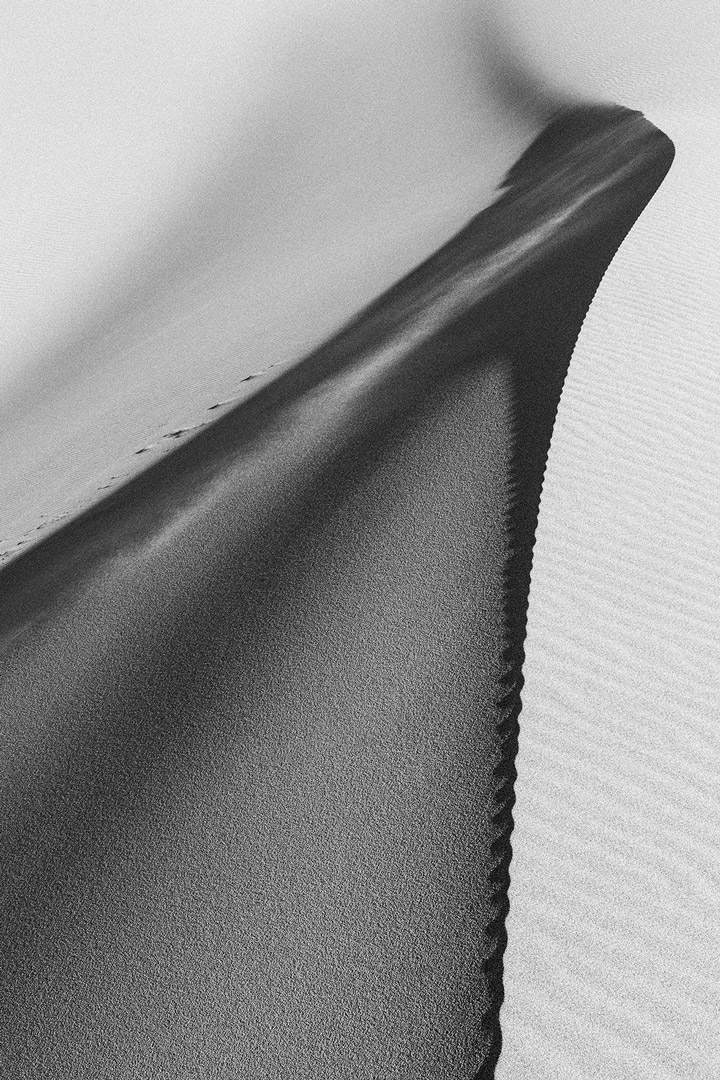 I was thinking in color when I shot this Death Valley National Park sand dune series and they remained as color images through the entire processing phase. But something wasn't working, the color became a distraction, and as I experimented with options the shapes and textures the B&W versions became more appealing. The color seemed to get in the way of viewing the light, shadows and forms of the shifting sand.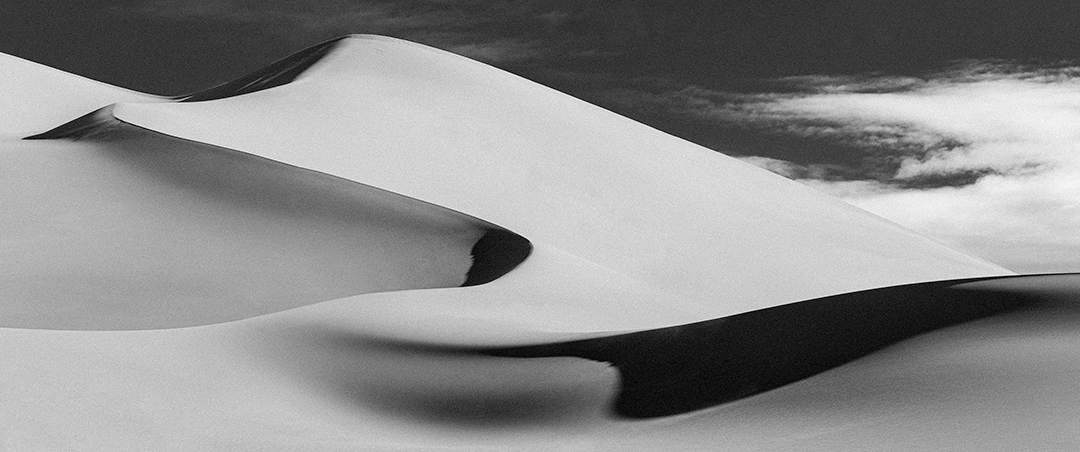 The wind carved waves of sand into futuristic architectural constructions and revealed an endless range of sculptural shapes to discover. I was endlessly surprised. As I climbed the dunes to capture the overview image on top, I discovered the ripples with the blowing sand on the edge of the ridgeline. I needed to shoot it first before marring the pattern with my footsteps.
Climbing the dunes forced me to give up control of my view and I needed to be open to the discovery of highlights and shadows falling in ways that I would never plan, but just seemed to work.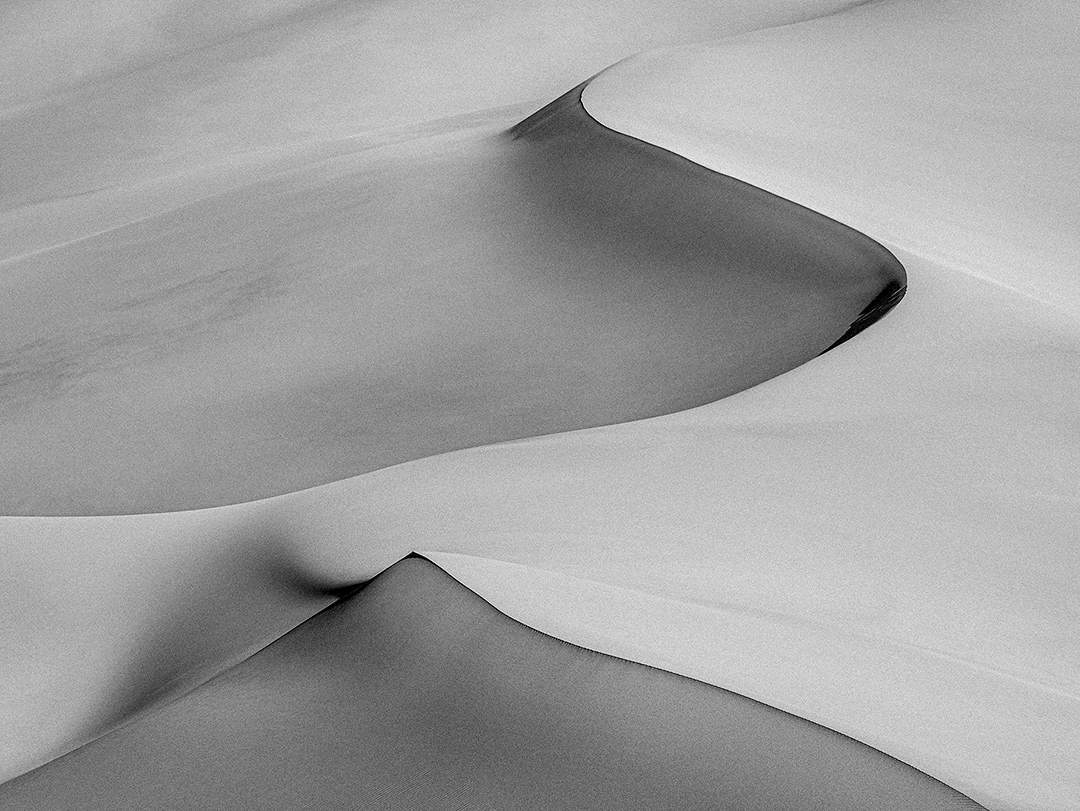 The panorama from a morning's sunrise at Zabriskie Point also won me over in black and white over the original color capture.

When I'm out shooting with my friend Josh Mitchell he is constantly changing the look of his camera's preview image by altering the color temperature settings or shifting it to B&W so that he can recall how he felt as he was shooting.

I was a color purist and always left my setting to respond that same way as daylight color film, but now my eyes have opened to the beauty of black and white again and I may need to return to my B&W roots. In this case it just seemed to work.
On a more recent trip to Death Valley color returned. which do you prefer?